Challenger Communications is a leading manufacturer of world-class antenna systems and mounts. We have the capability to build antennas ranging from 1.0-meter quick-deploy models, to 12-meter earth stations. We also design and manufacture trailers for systems that require mobility.
Adding to the line of products, Challenger also design and manufactures automotive tows for systems that demand mobility.
The portfolio of products includes: GOES-R, GOES-16, 4K Ultra HD, DVB, TVRO, Rádio and more.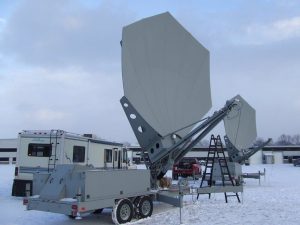 There is also a new line of products available:  OTM, COTM, Sea & Vehicles TX / RX & RXO, and next generation flat panel terminals.
Challenger is a partner of IMAGES, which is totally capable to meet the demands and intermediate technical and commercial need of Challenger clients in Brazil.
Know more about Challenger at http://challengercommunications.com/