Over its 50 year existence, PROMAX has developed a large number of projects in the instrumentation sector that sought to answer specific measuring requirements. Today it is in the position to offer a wide-ranging catalogue of instruments for a variety of applications.
PROMAX was established in 1963 by José Clotet Llorca in Barcelona to design, manufacture and sell electronic testing and measuring instruments. It began with the design of a television signal generator, a voltmeter and a power source.
The constant advances in the fields of electronics and telecommunications have challenged PROMAX to keep its range of products on the cutting edge. Rapid technological change has implied the continual redesign of the various instruments. Therefore, while also broadening its range, PROMAX is ceaselessly striving to maintain a position of leadership and competitiveness in its existing product lines. By investing a steady 15% of its total turnover to R & D, PROMAX has fully achieved this double objective.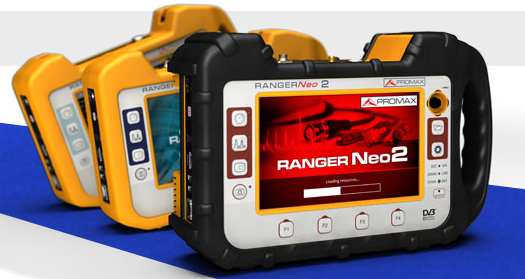 Today, PROMAX is a leading Company in the information and communications technology sector, and in the field of measuring and testing equipment. It hold a large quantity of patents and manufacture a wide range of instruments and applications. Among others, PROMAX is renowned for its instruments employed in the installation, certification and maintenance of fibre optics networks, base band systems like MPEG2, and broad band services such as Cable TV, Satellite and Terrestrial Digital Television, etc.
PROMAX is a partner of IMAGES, which is totally capable to meet the demands and intermediate technical and commercial need of PROMAX clients in Brazil. Know more about PROMAX at https://www.promaxelectronics.com/